FAST, PERSONALIZED HOME LOANS
We care about getting you the dream home you desire.

That's why we've revolutionized home loan applications with our fast, flexible, and personalized Mortgage Portal. It matches you with an expert loan officer who will guide you through every step of the loan process.

Let's Get Started
We're Here to Simplify the Mortgage Process
Owning a home is one of the most important financial decisions that you can make, but that doesn't mean it has to weigh you down. At Pinnacle Bank, we've simplified the mortgage process for generations, so you can make finding your dream home more than just a dream. If you're a first-time buyer or even just looking to upgrade, we're here to help you along the way with all types of financial solutions, such as VA, FHA, NIFA/rural development, and conventional loans. And now with our Mortgage Portal, there are even more reasons to find your new dream home with Pinnacle Bank.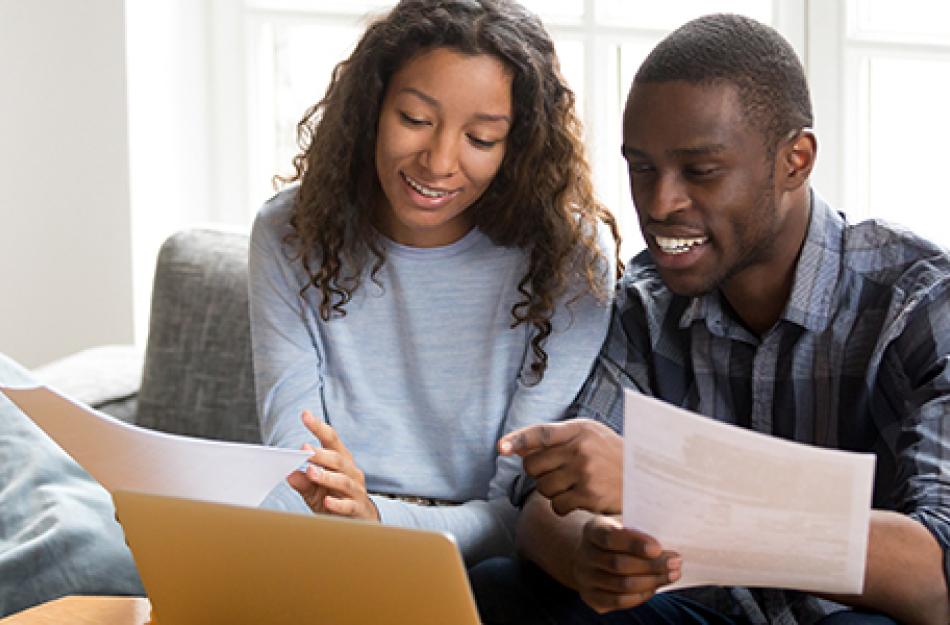 Personalized, Online Mortgage Applications Made Easy
Take away the pressure of completing a mortgage application by visiting one of our branches or using our easy Mortgage Portal platform.
Start Your Application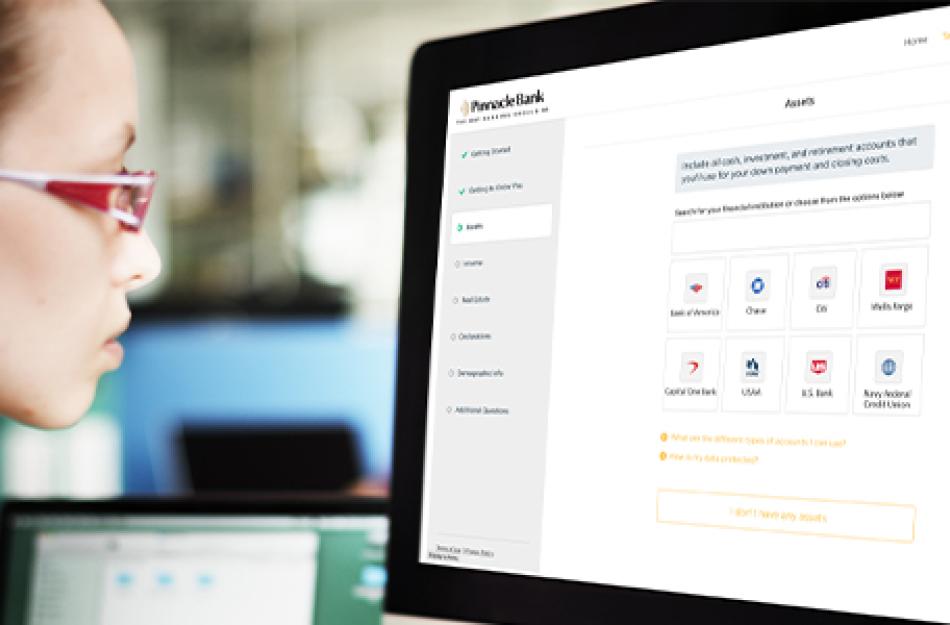 Ready to get started? Find a local loan officer to help you
Our Mortgage Portal matches you with a local loan officer who can personally pilot your application process, find you the best rates, answer questions, and chat with you, all in real-time. You can also learn more about loan options and rates during the application process, or our loan officers can personally help you determine the best option based on your financial goals.
Find a Mortgage Expert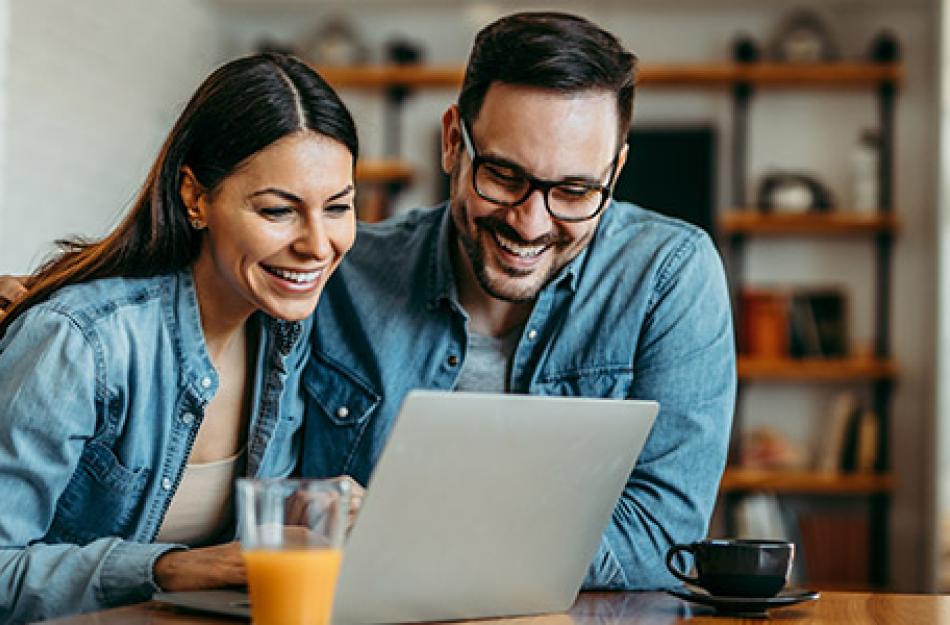 Your Loan Officer Will Help You Find Affordable Rates
Don't worry about looking up interest rates. We'll personally help you find the best possible rates and payment options available.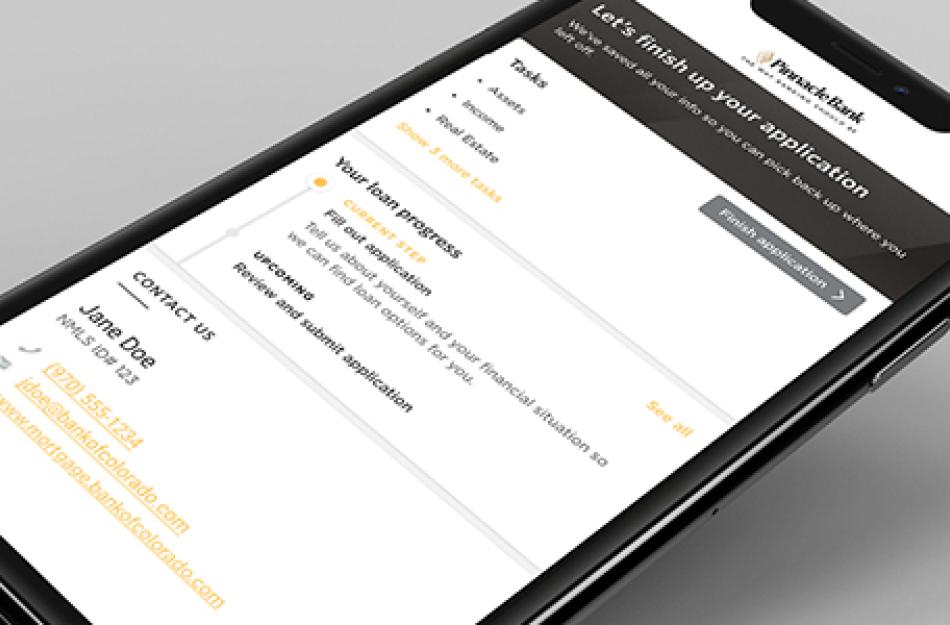 Track and Complete Your Application From Anywhere
Our Mortgage Portal is all about easy, convenient access, on mobile, desktop, and right at home. Complete your application whenever you're ready by tracking your progress or setting up reminders so you don't forget.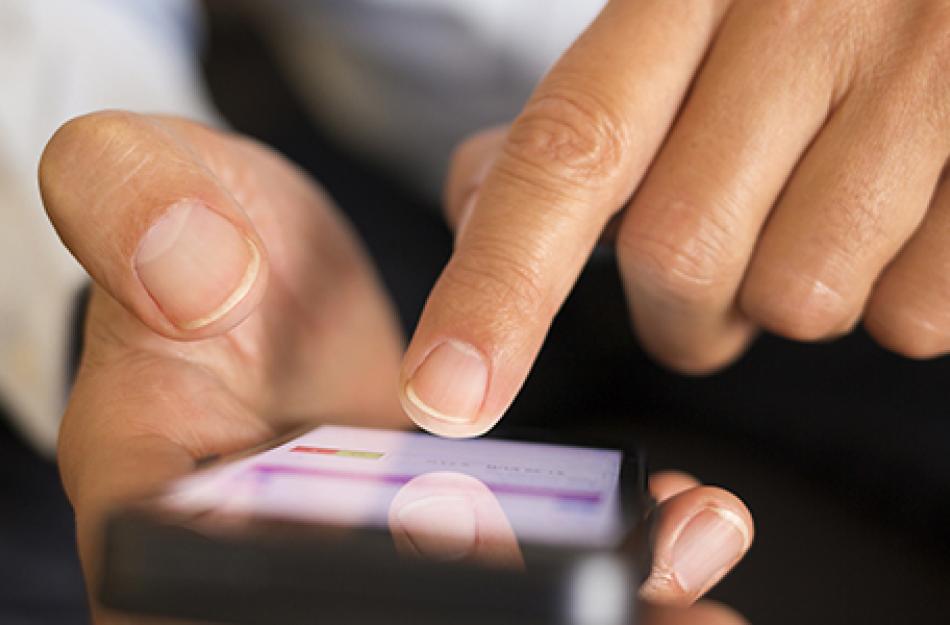 Grab Your Phone or Computer To Get Started and Connect With Us
Let's Begin
Affordable
We'll find you competitive interest rates for an affordable payment.
Fast
Never has an application been so fast. All we need is 20 minutes.
Flexible
Choose from a variety of terms and finish the process when you're ready.
Personal
Match with a local loan officer who knows exactly what you need.
Mortgage Calculator
All fields are required.
Please enter a value between 1 and 9,999,999.
Please select the loan term.
Please enter a value between 0 and 15.
The figures entered on the input page of the calculator are for hypothetical purposes only. You should enter figures that are appropriate to your individual situation. The results provided by this calculator are intended for illustrative purposes only and accuracy is not guaranteed by financial institution.
Not Ready to Buy a Home?
Owning a home is a big step for most people and can seem a bit overwhelming. Here are some informative articles to help you get you started.